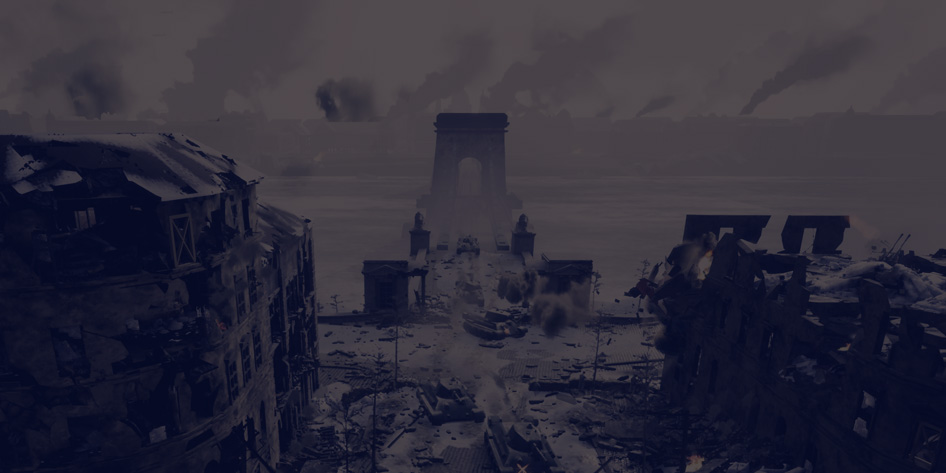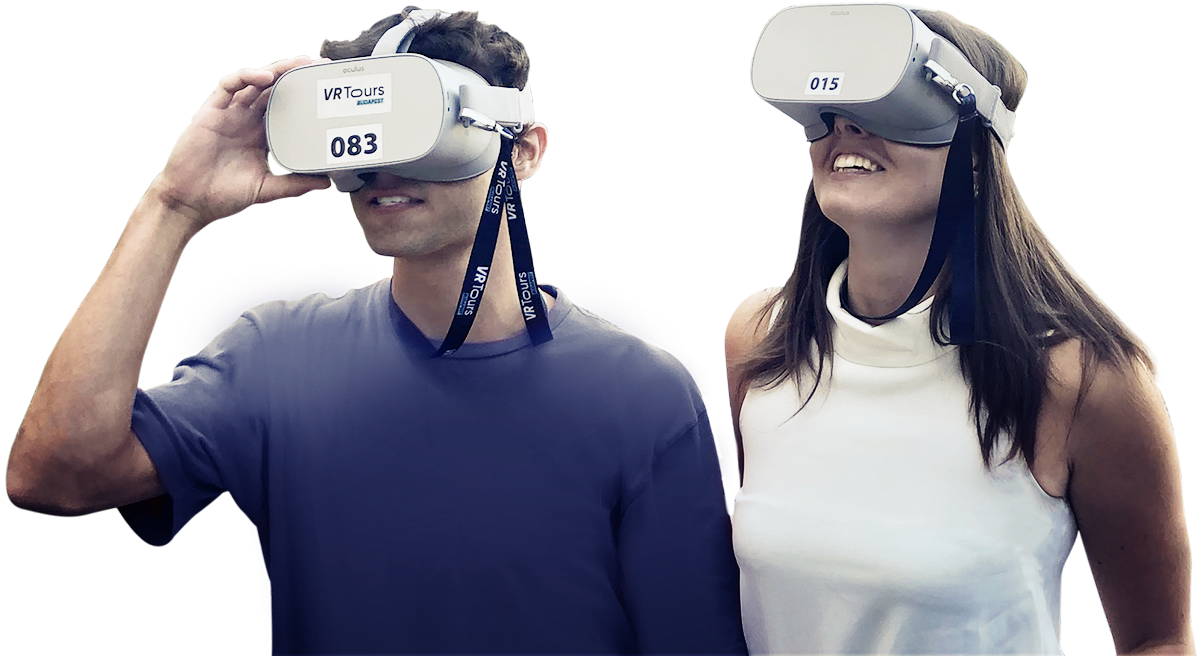 Walking tours for time travellers
Time travel is finally possible! Surprise your loved ones with a truly unique experience. The perfect choice for young and old.
A unique experience
In an envelope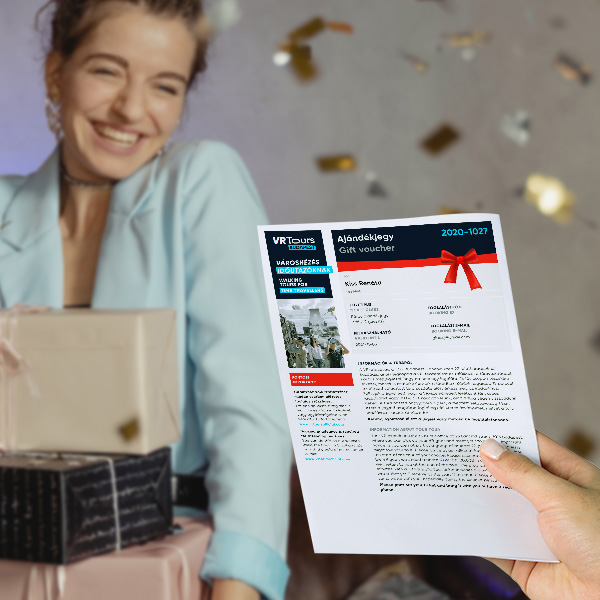 This holiday season, stay away from crowded malls and give the gift of VR Tours.
Discover Buda Castle on a time travelling walking tour, where history unfolds before your eyes in virtual reality.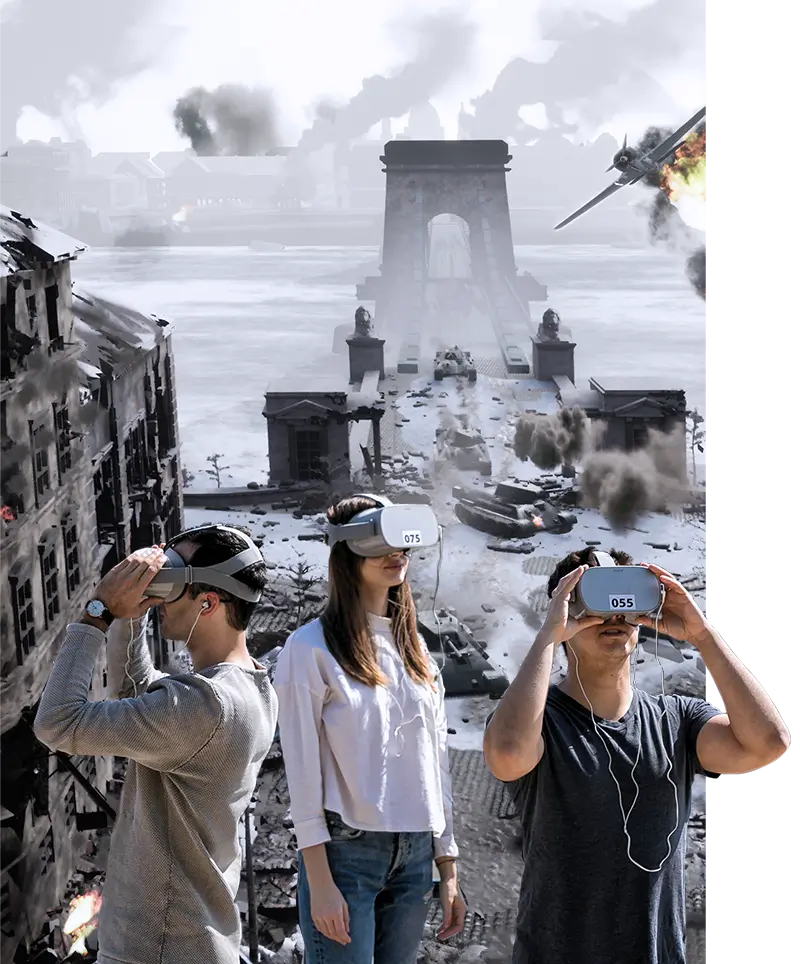 WATCH HISTORY UNFOLD BEFORE YOUR EYES
Discover UNESCO World Heritage Buda Castle and its rich history of battles and seiges, war and peace. We start our 1.5-hour-long tour at the foot of Castle Hill and end at a breathtaking view of the Pest side from the top of it.

Our custom created 360-degree 3D animations in virtual reality bring history to life in a way that has never been done before.

Between each station, the audioguide helps connect the dots between the historical periods. Available in Hungarian, English, German, Spanish, Italian, Russian, French and Chinese.
Safely outside
With social distancing and a strict sanitaion policy, the safety of our guests is our number one priority.
Tickets valid for one year
You don't need to book a spot right away, your loved ones can book for up to 365 days.
For all ages
Recommended for anyone over 12, who's not afraid of a one-of-a-kind sightseeing experience.
Get it instantly
You'll get your tickets, ready to print, instantly after purchase.
What you're saying
It's an INCREDIBLY SPECTACULAR VR experience. Big thanks to the very kind guides! I was afraid my partner wouldn't enjoy it with glasses on, but there was no problem.
We were there with my sons, aged 10 and 12. Even though they're not that into history yet, the visuals amazed them nonetheless. They even learned a couple of things!
Honestly, I never considered myself a history buff, but this tour was GENIUS. If high school history was more like this, I think we'd definitely remember more.
I'm a teacher and attending this historical VR tour with my students was a one-of-a-kind experience. To be part of the past was TRULY UNREAL. Highly recommended.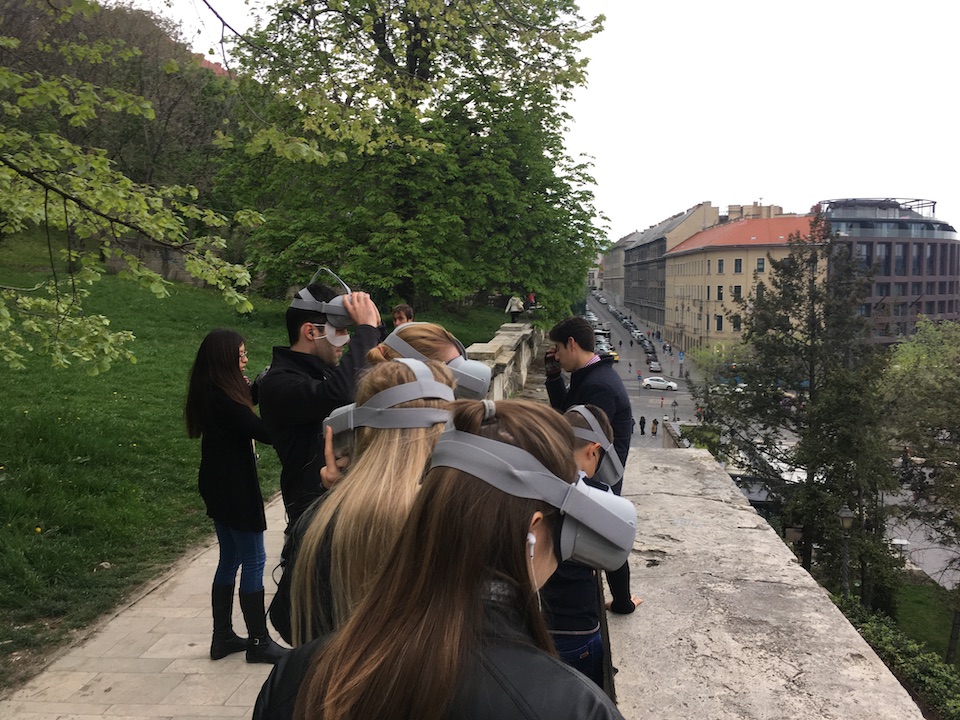 It was fantastic! I was pretty afraid that I might feel dizzy (I had some problems with VR before), but the scenes here are relatively short (5 to 6 minutes) and plenty of time between each when the goggles are not on. And thanks for the great photos!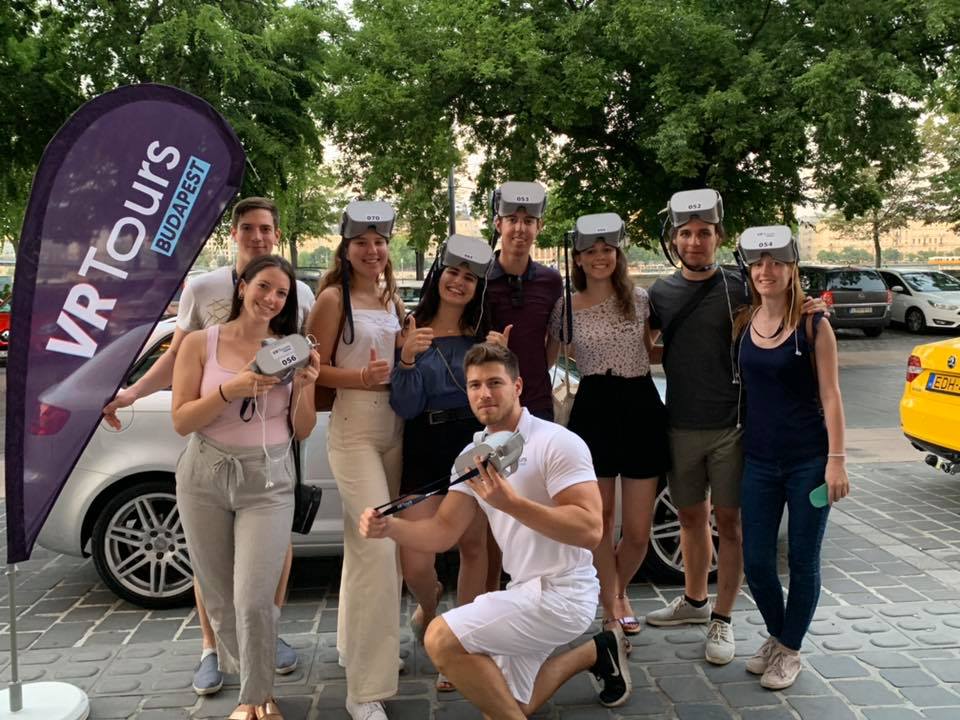 IT'S A MUST-SEE in Budapest I think. It's a fresh take on getting to know the city's history. Unfortunately, we had to cancel our original time (heavy rains), but the team was very helpful and we found a new date in no time.
Can we help?
Find out the answers to most commonly asked questions on the informations page
Business hours of our customer service:
Mondays to Fridays: 15:00–20:00, Saturdays & Sundays: 14:00–21:00
Tours start
Mondays, Tuesdays and Thursdays: at 16:00 and 18:00, Wednesdays and Fridays: at 16:00, 17:00 and 18:00, Saturdays and Sundays: at 11:00, 13:00, 14:00, 15:00, 16:00 and 17:00